A website development tool that promises to make website creation faster, easier, and more accessible to everyone. It features a drag-and-drop interface, pre-built templates, and an AI assistant to help you with the technical aspects of website development.

Editor X is a powerful and easy-to-use web development platform. With Editor X, you can create responsive websites that look great on all devices. Editor X also has a large selection of templates and themes to choose from, so you can create a unique website that reflects your brand. Developer X has a simple user interface that is easy to learn, even for beginners. This means that you can make tweaks after we create your site without having to spend time learning complex code; you can just dive right in and start tweaking your website.
NYC Website Consultants is a name of trust when it comes to website design and development in Long Island, New York. Clients pick us for:
If you're looking for a website designer and development company that can help you with a unique and creative website using Editor X, we're the right fit for it. We have a team of experienced professionals who will work with you to create a beautiful and effective website that meets all of your needs. Here are just a few reasons why you should choose us for your next project:
Get a Complete Interactive Website Today!
We're an experienced team of website designers in Long Island. Contact us today to learn more.
"They was very patient with me and explained things to me so I could understand how things work. The changes that I requested that I liked or did not like , there was no hesitation to correct and change to what I was looking for. The partner listen to my wants and needs. I am very pleased and happy with the finish project. I recommend her to other people."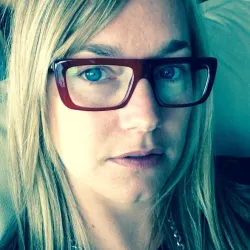 "Amazing freelancer! She really knows the inside/out of Wix. Would hire her again in a flash! Thanks"
"What a WONDERFUL redesign! it looks great, the perfect revamp of my website. Took a day or two longer than expected, but artist communicated clearly with me regarding it and made several revisions until I was happy with the product. HIGHLY recommend."