Shopify Website Development
Need A Custom Build Shopify Store
We are Shopify website development experts. We have been designing and building Shopify stores for years. We know what it takes to create a successful Shopify store. We will work with you to create a custom Shopify store that fits your needs and budget. We understand the intricate nuances of what it takes to create a truly successful Shopify Website Development project that stands out in the competitive online landscape.
Why choose Shopify for your Business?
Shopify is one of the most popular eCommerce platforms on the market today, known for its user-friendly interface and robust features. When it comes to crafting your online store, you want the guidance of experienced Shopify website development experts who can optimize your digital presence for success.
Crafting Success Through Shopify Web Development
If you're looking for a team to build your Shopify store, look no further! Our team has the experience and expertise to get the job done quickly and efficiently. Plus, we're always available to answer any questions you may have along the way.
What sets our team apart from the rest is our attention to detail. We take pride in our work, and it shows in the final product. We know that your Shopify store is a reflection of your business, so we'll make sure it looks just the way you want it.
Transform Your Business with Shopify Development
Building a Shopify store is a big undertaking, but with our team by your side, it doesn't have to be stressful. Contact us today to get started! We're an experienced team of Shopify website developers in New York.
Unleash Your Potential With Our Professional Shopify Website Development And Design Services.
We're an experienced team of website designers in Long Island. Contact us today to learn more.
"They was very patient with me and explained things to me so I could understand how things work. The changes that I requested that I liked or did not like , there was no hesitation to correct and change to what I was looking for. The partner listen to my wants and needs. I am very pleased and happy with the finish project. I recommend her to other people."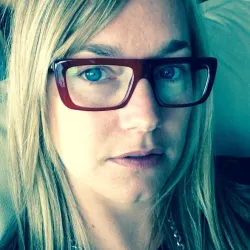 "Amazing freelancer! She really knows the inside/out of Wix. Would hire her again in a flash! Thanks"
"What a WONDERFUL redesign! it looks great, the perfect revamp of my website. Took a day or two longer than expected, but artist communicated clearly with me regarding it and made several revisions until I was happy with the product. HIGHLY recommend."