Expert WordPress Developers
Looking To Hire A WordPress Developers in New York
If you're looking to create a website, you've probably heard of WordPress. WordPress is a content management system (CMS) that enables you to create a website or blog from scratch or improve an existing website. It's estimated that WordPress powers 30% of the internet, which is a pretty impressive feat. So why should you use WordPress? In short WordPress is versatile, user-friendly, and widely-supported platform that empowers you to craft a website that suits your vision. With the help of our experienced WordPress Developers In New York, the possibilities are limitless. Here are some other reasons: 
If you're looking for professional Wordpress Developers In New York to develop a website for your business, why should you choose us? 
WordPress might be simple, but it requires a professional developer to harness its features for a creative and unique website. 
We're an experienced team of WordPress Developers in New York.
Contact us to help you create a unique WordPress website for your business that truly resonates with your brand. Our team of experienced WordPress Developers is here to turn your vision into a reality.
Get a Complete Interactive Website Today!
We're an experienced team of website designers in Long Island. Contact us today to learn more.
"They was very patient with me and explained things to me so I could understand how things work. The changes that I requested that I liked or did not like , there was no hesitation to correct and change to what I was looking for. The partner listen to my wants and needs. I am very pleased and happy with the finish project. I recommend her to other people."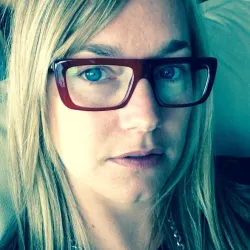 "Amazing freelancer! She really knows the inside/out of Wix. Would hire her again in a flash! Thanks"
"What a WONDERFUL redesign! it looks great, the perfect revamp of my website. Took a day or two longer than expected, but artist communicated clearly with me regarding it and made several revisions until I was happy with the product. HIGHLY recommend."